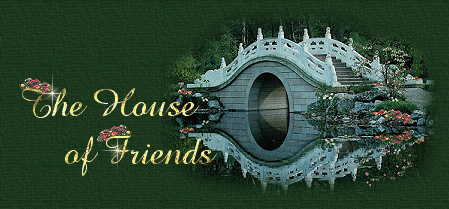 Friendship with oneself is all important,
because without it one cannot be friends
with anyone else in the world.
~ Eleanor Roosevelt ~

:: HOF Notification & Suggestion Form ::

Do you have something that you would like to notify us about? maybe a suggestion, a complaint, birthday, change of email, a leave of absence, or maybe you've noticed a broken link. Even if you would like to request a personalized membership plaque, then this is the place to do it. If so, then please fill out the form below and send it along to us. If you have more than one issue to discuss or would rather email us directly, then please contact us through email here.

* denotes - Required Field
:: Welcome :: Sign/View :: Contact ::

Site contents © Copyright 2002 - to the House of Friends. All rights reserved.
Photo & graphics © Copyright - ~Lady Serenity, and were designed specifically for the House of Friends. Copyrights for sound clips, poetry, and quotes, found within this website belong to the origional owners/creators. The House of Friends takes or makes no claim to their ownership.